Barkley, Shut Up And Jam: Gaiden Getting A Sequel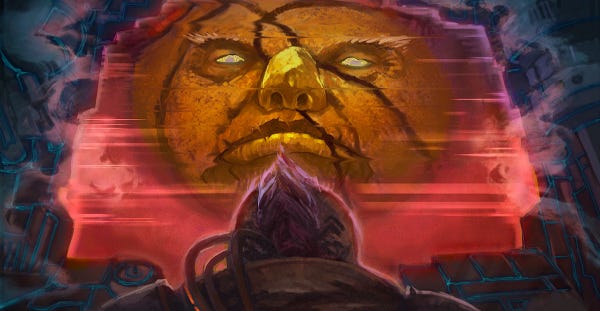 There are some strong RPG parodies out there, certainly. Cthulhu Saves The World and Zeboyd's other stuff springs to mind - among others. But there are others still that use the RPG parody as a mere canvas for a long, unwavering stare into the heart of madness. "Others," you see, is plural because post-apocalyptic basketball insane-o-splosion Barkley, Shut Up and Jam: Gaiden is getting a sequel. For the uninitiated, the original saw former basketball star Charles Barkley (allegedly) perform the forbidden Chaos Dunk, killing millions and ending the world. And that was only the beginning. The new one, meanwhile, is titled The Magical Realms of Tír na nÓg: Escape from Necron 7 – Revenge of Cuchulainn: The Official Game of the Movie – Chapter 2 of the Hoopz Barkley SaGa. Seriously.
TMROTNN:EFN7-ROC:TOGOTM-C2OTHBS boasts an "open, non-linear world," choices that will have "serious consequence," and, um, a lot of other things. It remains to be seen whether one playthrough will take as long as it does to read the game's title out loud, but here you go.
"Barkley 2 pits the player as X114JAM9, an amnesiac baller with no recollection of his past and no concept of his incredible b-ball destiny. Only the arcane wisdom of the otherworldly slam scholar Cyberdwarf can reclaim his lost memories… and lost b-ball powers. But first, X114JAM9 must evade the sinister grasp of the malevolent A.I. Cuchulainn, his would-be captor and the ancient nemesis of all ballers, hoopsters, slammers and jammers."
Yep. It sounds roughly as preposterous as the original, which is to say moreso than just about anything else ever. Apparently, the plan is to kick off a Kickstarter sometime this month, and I'm quite excited/terrified to find out what manner of insanity Tale of Game's (yes, they add the apostrophe on purpose to make people upset) can cook into rewards/stretch goals/etc. Which is odd, because I usually hate all of that stuff. But then, I suppose normal rules don't really apply where basketball apocalypses are concerned.