The RPS 2016 Advent Calendar, Dec 4th – North
2016's best free game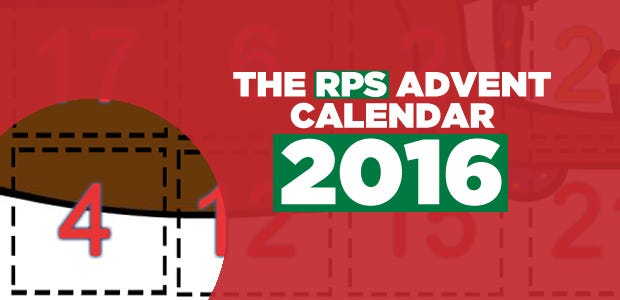 What was the best free game of 2016? The RPS Advent Calendar highlights our favourite games of the year, daily, and behind today's door is...
Brendan: It'd be easy to give up on NORTH a few minutes in - it isn't a game that explains itself very well. You know that you are a refugee, and that you have to go to work, that there are other tasks you need to do - send a letter to your sister who still lives in SOUTH, for example. But while that summary makes it seem straightforward, the process of discovering and comprehending the finer details of your new life is confusing, almost to the point of wanting to quit out. But don't.
Keep on fumbling through your refugee's confusion and you'll have some of the most alien encounters you can ask from a game that's mostly about walking around and looking at weird walls. Not to mention the strange and oppressive architecture looming all around you. If you're really stuck, there's no shame in looking up some answers - I did, and it didn't ruin anything. But imagine being unable to look up the reasons for your confusion. A real refugee can't Google: "what do I do about surveillance cameras?" or "how to pass the TV test" and expect to get a straight answer.
Alice: North's cruelty is in its familiarity. We recognise doctors, churches, security cameras, diagrams, symbols, and so on, but we've no clue what they're supposed to mean to us here. Is it even good or bad to help someone who seems to be suffering? North may have the most alien city I have ever visited in a game, because I feel I should understand some of it.
I'm really into how stark and ugly parts are, how formless some of the aliens are, and yet how beautiful some of it all is. Even in this awful place, you can find a few delightful moments.