The Marvelous & Mysterious RPS Advent Calendar 2016
The best games of 2016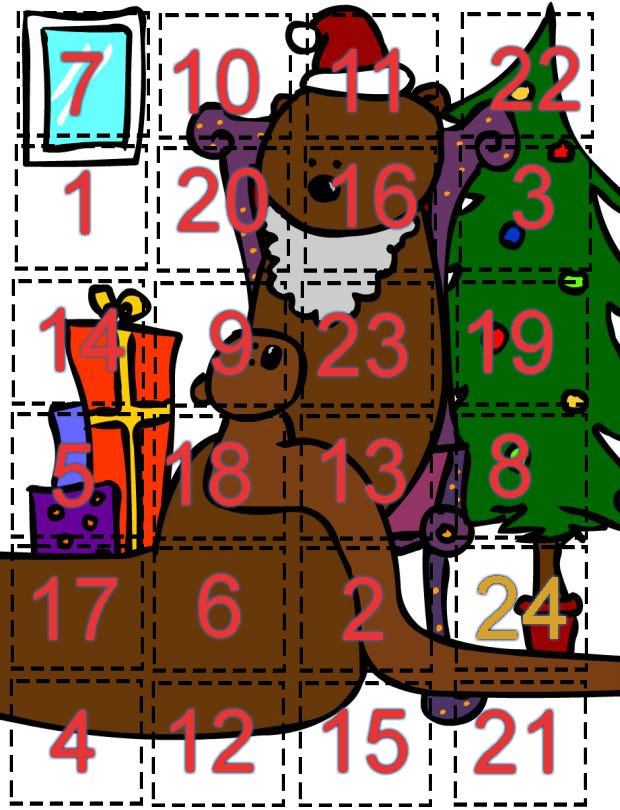 What's that, nestling on the wall next to the stockings and the cursed portrait of ageless uncle Ian? Why, it's the Marvelous & Mysterious RPS Advent Calendar in which the greatest games of 2016 have checked in with the reception and taken up residence in one of the rooms behind the 24 doors on display. Over the coming days, we'll be unlocking those doors to see who has won a place in our calendar and our hearts.
Note: the calendar is currently allergic to Android devices, we have been informed. Until we can fix this, click here to open the first door, and here for the second, third, fourth, fifth, sixth and seventh. Android users get a special word calendar instead of the traditional picture! How exciting!
We've done this many times before, including in 2007 when the calendar was a photo of a fairtrade advent calendar, and then again in 2009, 2010, 2011, 2012 and 2013. In 2014 we did the RPS Bestest Bests which were the exact same only it wasn't based around a calendar. This was clearly inferior, and so the Horatian calendar returned last year.
Entries aren't in any particular order and each game has won a special title that is all its own, except the game behind door number 24 which is simply The Best Game Of 2016. That's not a bad title.
All that's left to do is crack open the eggnog, bookmark this page where links will be added as we reveal our picks, and join us for excitement and suspense every day from now until the 24th, at which point Horace will once again rise from his not-quite-eternal slumber, a brood-bear laughing and growling at his hindquarters, and eat every single one of you for supper. Hurrah!