Bethesda, Portal, Tree, K.i.s.s.i.n.g.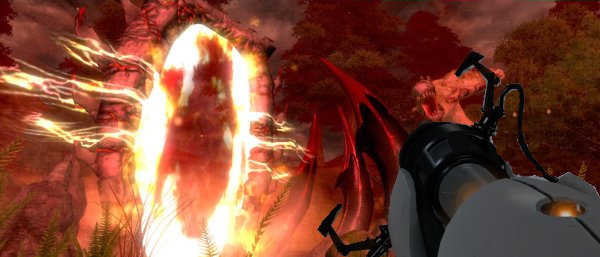 Bethesda are big fans of Portal. I mean, obv. It's getting the point where we could dub Room 5's Make Luv with "Portal" replacing "Party" and no-one would blink. But level designer Daryl Brigner loves it so much that when he got home from working out where to put Mutants and walls and mutant walls in Fallout 3, he went and made his own level. You can downoad it over here, weighing in at 1.29MB (Or the size of - oooh - about 0.08 Peggles). You install it by following the instructions in the readme. Like, double obv. It's hard. By which we mean, we couldn't do it by looking at it and the first two things we thought of.
Whether this means that Oblivion's Gates were strangely precognitive fanfic has yet to be ascertained.