BioShock 2: Nine Minutes of Footage'n'Chat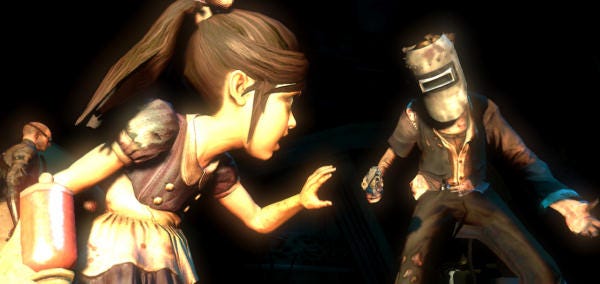 When a bunch of us scruffy journos wrote our Bioshock 2 previews a few weeks back, this is the bulk of what we based it upon: a nine-minute scripted walkthrough, accompanied by an enlightening commentary from Creative Director Jordan Thomas. Included: Big Sister action, the Little Sister adoption mechanic, and horribly messing up splicers' faces with your drill-arm. Make your own judgements and crazy theories about who or what's really pulling Rapture's strings below. And for the love of Roy Orbison don't drag this thread into yet more tedious mouthing off about how Bioshock 1 disappointed you. Look not to the past but to the future, friends!


Click that widescreen button over on the right for a better picture. I'll stuff a higher-res video in there later, if I find one. Things to possibly peer closely at are the odd way Big Sis stands and moves, how much freedom of movement is allowed in the underwater section, and your character's ability to deal with multiple enemies.
Alternatively, here's just a couple of minutes of voiceover-free action: