BioShock 2 Protector Trials DLC Hits Today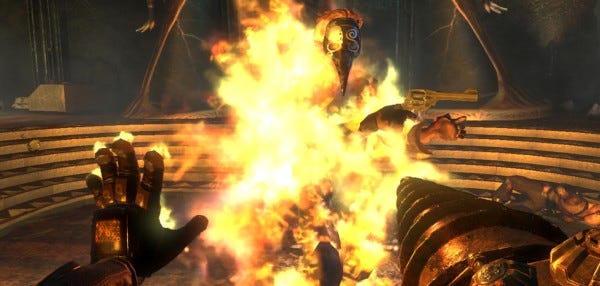 The BioShock 2 Protector Trials DLC arrives on PC today, adding a new challenge mode and six arenas to 2K's inarguably moist epic. A mere seven and a half months late, too! That said, we're getting it for free, and having had a read of Christian Donlan's Eurogamer review this sounds to me like neat enough stuff. Take a look at some in-game footage below, if you're curious. Thx Blues for the tip-off.

Just think! You can get home from work tonight and enjoy some brand-new content for free. Unless you work in a rotting and abandoned undersea city, in which case you probably won't enjoy yourself so much. But then, why did you buy the game in the first place, you big freak?