Wild Palms: Bioshock Infinite Footage Shows Handyman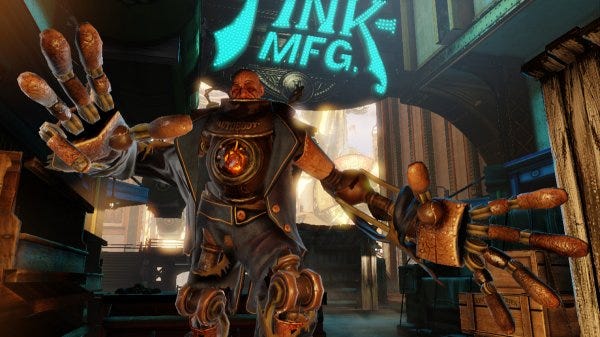 Levine describes this latest "heavy hitter" character as "sort of a tragic figure." The video goes some way to explaining why: a heavily-scarred gentleman trapped in a giant, ape-like robotic suit, at the centre of which is what appears to be a heart in a glass case. Threatening, indeed, but you really wouldn't want to share his fate. There's a bit of footage, and even a few glimpses of concept art for what the handyman could have been in other, hideous incarnations.



Between this and that nightmarish bird thing, Bioshock Infinite is going all out to have the most threatening baddies in any game ever.