Bioshock Infinite: The Full E3 Demonstration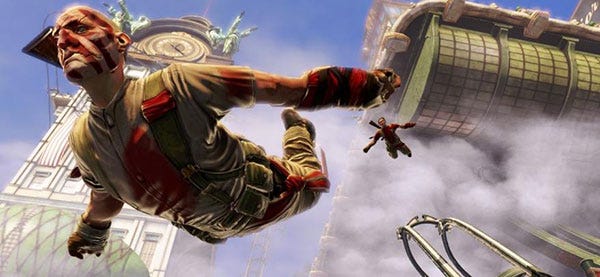 That's a fourteen minute look at what's going on in the flying city of Columbia, via GameTrailers. If yesterday's huge interview with Mr Levine was anything to go by, this is worth paying attention to. The "tears" stuff - where things are dragged through from another reality - are shown off here, and they're quite the thing. There's so much in here: combat, airships, the skylines, crazy contraptions, decisions being made in an almost-RPG style, and lots more Elizabeth.
Frankly it looks insane and fascinating, and leaps forward Bioshock. The buildings bobbing up and down is quite a disconcerting thing, though. Hmm.

Clearly this is VERY SPOILERY, so beware when watching it. That said, holy crap...

Thanks, GameTrailers.