Long Live The Student Council President: Black Closet
Procedural school mysteries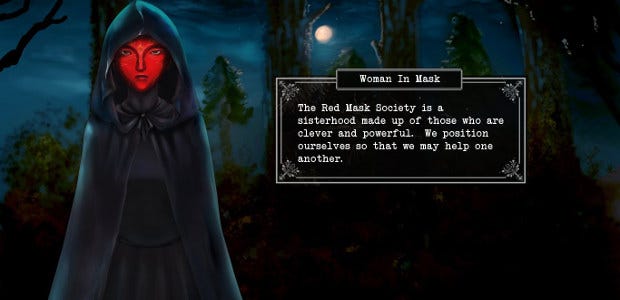 Being a child ruler is pretty tough, I should've known, but the number of ways everything can go horribly wrong in Long Live the Queen was a surprise and a delight. Developers Hanako Games are now working on a game about being student council president and surely that can't be nearly as difficu- oh, no, it can. Black Closet [official site] will have players solving randomly-generated mysteries at a school, from cheating on tests to cases a bit more bloody. Come see the first trailer.
So there are you, tasked with solving mysteries at Saint Claudine's. You chat to people, deploy minions (schoolmates) to help investigations, level up your minions, try to avoid all the backstabbing that comes at a private school with secret societies, cover up bad things to defend the school's reputation, and maybe, just maybe, find a little romance along the way.
High school mystery is a fine theme, though it's a little more fancy and upper-class than Veronica Mars. Procedural cases is a nice touch too. Long Live the Queen relied quite heavily on trial and error to find plot paths and memorise stats needed to take them, but finding those out was fun in itself. Point is, I'm keen to see more.
Black Closet is still in beta, but you can buy into that for $15 if you fancy. If not, hey, hold on, it's coming.