Blizzard VP "Surprised" By Diablo III Reaction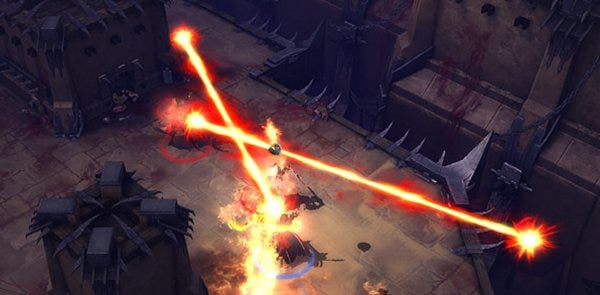 MTV have spoken to Blizzard's VP of Online Technologies, Robert Bridenbecker, about the internet's passionate response to the online-only requirement for Diablo III. He said: "I'm actually kind of surprised in terms of there even being a question in today's age around online play and the requirement around that." He went on to explain that anti-piracy concerns did not factor into the decision: ""Internally I don't think [DRM] ever actually came up when we talked about how we want connections to operate. Things that came up were always around the feature-set, the sanctity of the actual game systems like your characters. You're guaranteeing that there are no hacks, no dupes. All of these things were points of discussion, but the whole copy protection, piracy thing, that's not really entering into why we want to do it."
You read the full comments by Bridenbecker here.