Borderlands Release Date Set: 23rd October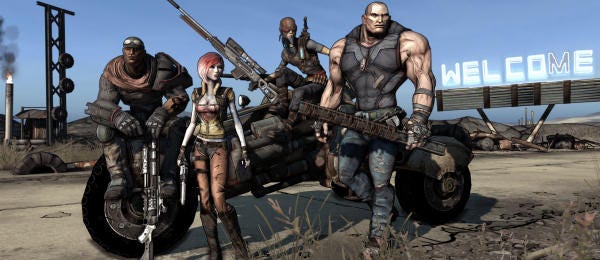 You know how often it goes like this? "Super-Exciting Game IV was due to be released for PC in three months, but publishers Idiotsoft have announced it's now to be exclusive for Dreamcast and not released in the UK until the new millennium." So when it doesn't, I think it's worth noticing. 2K have announced a release date for Borderlands, 23rd October for Europe, and three days earlier in the US. This year. Despite other games coming out in the run up to Christmas. 2K told Gamespot they aren't afraid of a little competition.
To find out why to be excited about Borderlands check out our E3 preview.