Brink: Agents Of Change Has Lonely Screens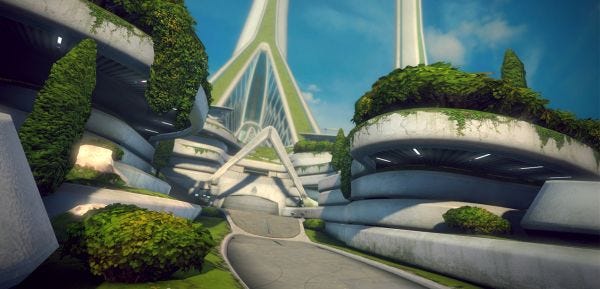 As Alec brought to our attention on Friday, Brink's first DLC, Agents Of Change, is due out on the 3rd August. That's in two days time, calendar fans. Let's celebrate this proximity with eleven screenshots of the runny, jumpy, shooty content. Except, er, without the runny, shooty or content. These are pics of the environments. Until the very last they somewhat forgot the players. But still, they're very pretty. And pretty things distract me from the turmoil within.
If you click on the pictures
Within your own strictures
Then before your eyes
They'll become full size.