Chet Faliszek joins Bossa to make co-op action game
Mysterious!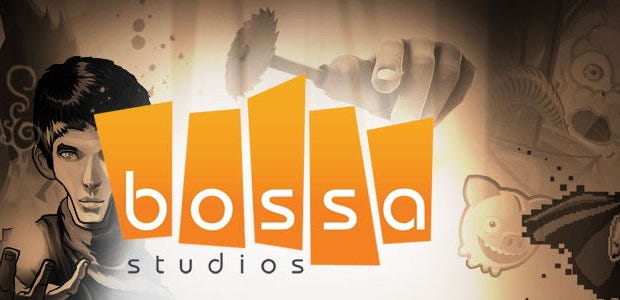 Chet Faliszek, the former Valve Software writer who done them jokes and other words real good for games including the Portals and Left 4s Dead, has joined Bossa Studios. The game he's joined to work on is cloaked in mystery and shrouded in secrecy for now, but Faliszek does describe it as a cooperative action game that is "trying to do something new in the narrative space using AI". Bossa are the English mob behind such games as Surgeon Simulator, I Am Bread, and Worlds Adrift.
Faliszek tweeted today:
Excited I'm joining @bossastudios to direct an unannounced PC action co-op game trying to do something new in the narrative space using AI.

— Chet Faliszek (@chetfaliszek) September 18, 2017
You can tell it's serious business because they shook hands:
What could this mysterious game be? Dunno! But we do know Bossa have been tinkering with Spirit AI, a new middleware aimed at providing developers with tech to easily make lifelike characters who don't just follow scripts. Earlier this year, we saw a Spirit AI demo made by Bossa where players interrogate a robot about murder. That was just a tech demo, mind, so don't go assuming he's working on that. And we don't even know if Faliszek's game will be using Spirit AI, though it would seem likely.
Bossa announced last week that they had secured another $10 million in investment to work on Worlds Adrift, hire "top talent," and "define its strategic focus on A.I. and user generated content." They seemed to mostly be blabbing about Worlds Adrift but hey, they hadn't announced any of this at that point.
Faliszek left Valve in May, a few months after writing buddy and fellow Old Man Murray illumnus Erik Wolpaw. Jokesmith and gamewright Jay Pinkerton followed shortly after. And those three were all copying Marc Laidlaw, the Half-Life writer who left in 2016 and has since kinda sorta leaked his plan for Half-Life 2: Episode 3's plot. Anyway!