Game Jam Honours Creative Assembly Programmer
A weekend of game-making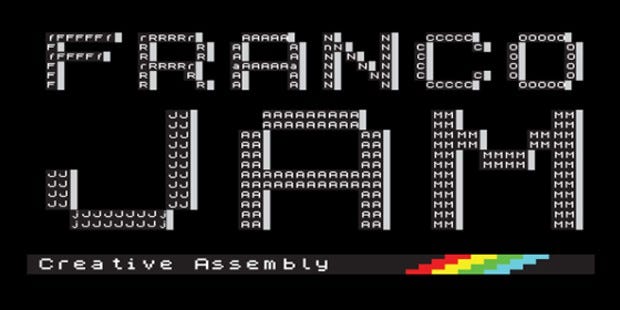 As someone who plays games rather than creating them, it can be easy to forget they're made by human beings with lives, friends and families. While we only usually pay attention to their work, sometimes we have to stop and pay attention to the human beings behind the games.
This June, The Creative Assembly member Simon Franco unfortunately passed away. Most recently working as a senior programmer on Alien: Isolation, he had stuck with the company across multiple projects and teams for over a decade, dedicating a large number of years to working on the Total War series.
He left behind a family, friends, colleagues and a daughter he had yet to have the chance to meet. Right now, The Creative Assembly are holding a weekend-long game jam in Franco's honour. His friends and colleagues alike are taking time to create in memory of the man they knew.
"We were all deeply saddened by his sudden passing earlier this year and to commemorate his life, work, and passion for retro gaming we're hosting a weekendlong GameJam in his honor," The Creative Assembly explained in a blog post earlier this week.
Open only to Creative Assembly staff, and being judged by Simon Franco's close family and friends, the 'Franco Jam' has given group just 48 hours to make retro-influenced games.
The game jam is currently being livestreamed and a charity auction is being held to raise money for the hospital which cared for him during his final days.
To all those who knew Simon Franco, we hope you are made to feel supported. To Simon Franco, rest in peace.