DC Universe Gets Microtransaction Shop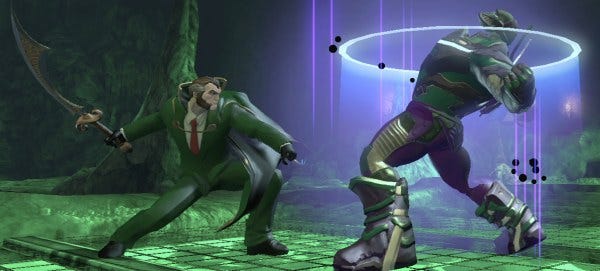 Are all the MMORPGs in the world swapping to microtransactions and freemium payment models? The writing is on the wall, and the writing says "Give us your money! Give us your money in smaller increments, and with less constancy!" Which is a crazy thing to see written on any wall.
Anyway, Massively report that Sony have just unlocked DC Universe's in-game marketplace. Players now have the option of spending their real-world money on Vault Tickets, allowing them to access a special Vault instance at $1 each time, or Proto Repair-Bots, also costing $1, which patch up your character wherever you are. That is all. Nothing to see here, gents. Move along.