DC Universe Online Going Free To Play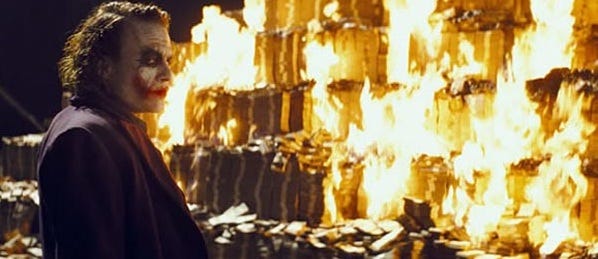 According to IGN, DC Universe Online is dropping subscription charges next month. The article quotes SOE executive producer Lorin Jameson as saying, "this was our preferred business model from day one". Well, it's taken seven months to implement that day one plan but it's finally here. It does make sense. While SOE are claiming that a drop in subscriptions is not behind this move, anyone who has visited Gotham City lately can tell you it's a bit of a ghost town. Is this enough to entice anyone in, or back in? Full details below.
Richard enjoyed the game but felt paying for a second month wasn't worthwhile. Now that second month will be just as free as the first one. You won't even need to buy the game. That's free too.
Here's the details on the three tiers of membership available:
Free
New players will now have access to the current gameplay in DC Universe Online (including Gotham City, Metropolis, and all current raids and alerts), with the ability to create two characters, join a league and many other benefits. Free level players will be able to purchase downloadable game packs/updates, additional character slots, powers and more through microtransactions.

Premium
Any player who has spent at least $5 (including former paid subscribers and new players who have purchased $5 of in-game items) will qualify for the Premium access level. Premium level players will have more benefits available to them than the Free level player, including additional character slots, additional inventory slots, and higher cash limits. Downloadable adventure packs, additional character slots, and more can be purchased in-game.

Legendary
Maximum features and benefits are included at this level. Loaded with enhanced additional features, Legendary access will be available for a $14.99 monthly fee and includes all DLC packs at no cost, more than 15 character slots, more than 80 inventory slots, the ability to form unrestricted-sized leagues, and many other benefits.
It sounds like Sony will be charging for future DLC, after giving away the Green Lantern expansion for free, but if that means it arrives more regularly it's not necessarily a bad thing. I like the game but it does need more content and more community. The pessimist in me doubts this will solve either problem but the optimist...he's not available for comment actually. He's gone to a jazz bar, convinced it's a Friday.
Anyone who has already purchased a lifetime membership will automatically be assigned a Legendary account and there's the usual comment on microtransactions not breaking the game. Experience won't be for sale, nor will massively overpowered items. Sony's own Free Realms is held up as an example of the kind of model they're aiming for here and I'd expect them to focus on this sort of thing in any new MMO ventures as well. Soon, the only things that will cost any money at all are elaborate hats.