Dead Space 3's Microtransactions Exploited Away Already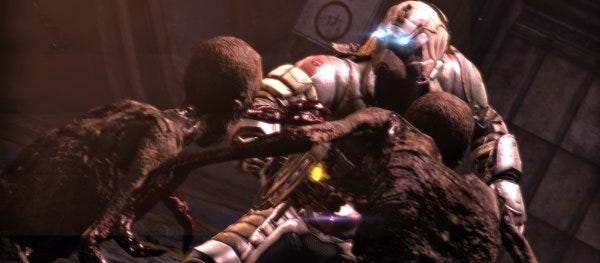 Here's what's great about reality: people are great at breaking stupid stuff. So as Dead Space 3 launched yesterday in the Americas, people smarter than I had already figured out a glitch in the game to acquire all the items EA had hoped you'd pay for. Game Front have posted a video explaining how, which I've diligently included below.
It's not until chapter 8 of the game, but once you're there, with a little bit of farming you can gather all the "resources" you need to make whatever weapons you like. Also, why is this even a thing in a shooter?
It's a shame that this'll likely be patched out by the time the game reaches the rest of the world, but hopefully another cunning sort will discover something else by then. EA, the lesson here is: STOP IT.