Dead Weather Report: Bulletstorm Footage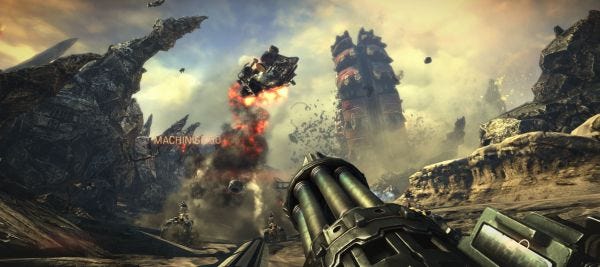 It's been at least two months since we posted some Bulletstorm footage, and considering it's the most absurd shooter currently in development that's about a month and three weeks too long. Forgive us. Look! Here's some hot & spicy footage of Bulletstorm fresh out of GamesCom, featuring a couple of new monster reveals and voiceover from Epic Games Producer Tanya Jessen in which she tells the story of the game's four-barreled shotgun. The cutting edge of videogame news, right here.

If I was making a Serious Sam-like absurdo-shooter I'd have a bit where you find a Minigun, and in the room directly afterwards you find a MAXIGUN and the minigun is immediately abandoned. I think that'd be pretty good.