Deus Ex 3 Wants You To Want Things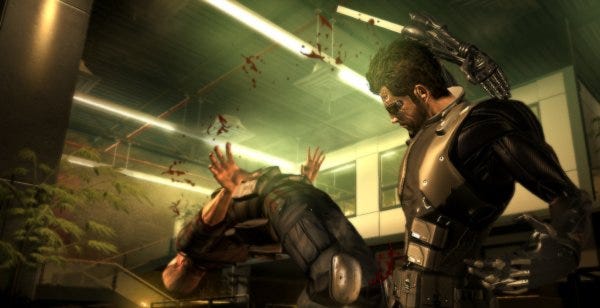 Once there were demos (something I plan to write about soon). Now there's just promotion, and promotion of promotion. The below video is an attempt to make you preorder the super limited megascloosive ultrobucks version of Deus Ex: Human Revolution, and contains lingering, porny close-ups of the various paper'n'plastic'digital goodies therein, to the accompaniment of what sounds like the Battlestar Galactic soundtrack.
Do you want these things? WELL DO YOU?

Never before has a slow, rotating close-up of an action figure had such dramatic background music.
All looks jolly pleasing for people who like that sort of thing, but just the game for me, please. And soon. Very, very soon.