Deus Ex: Mankind Divided Trailer Explains It All
Pretty cybercities!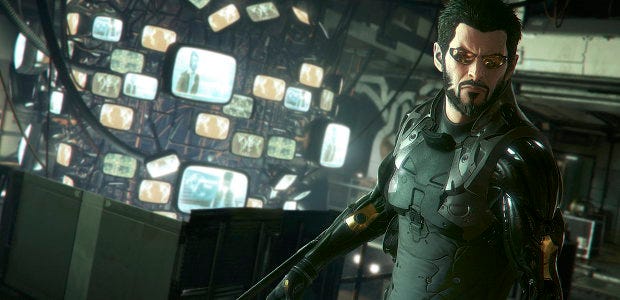 I have only three questions about Deus Ex: Mankind Divided [official site]. 1) Can I get a dollhouse-scale recreation of that tree sculpture? 2) Does Adam Jensen take showers or baths? 3) Have Eidos Montreal spoken to Billy Idol yet?
A new trailer answers that second question for me, but if you have any more you might find them answered in the six-minute overview of Eidos Montreal's cyberpunk FPS-RPG sequel. It gets into the plot, looks at Adam's cool new powers and pals, teases more consequences to decisions, and shows lots of pretty shots of cybercities.
Yeah, that's pretty cool!
Deus Ex: Mankind Divided is due out on August 23rd. It had previously been scheduled for February 23rd, but Eidos Montreal Enix announced a delay last November. They explained, "as we are now playing through the game in full we can see that it will require more time in post-production for tuning, iterations and refinement to meet our high standards."
Even before then, our own (non-augmented) Adam was jolly pleased with the preview version he played. "All the signs suggest this will be an improvement on its predecessor in every way," said he.