No Jokes, Please: Dirt Rally Goes To Baumholder
Baumholder sounds like... a nice place to visit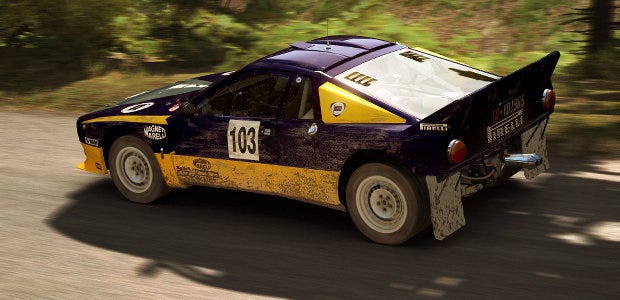 The simultaneous announcement and Steam Early Access launch of Dirt Rally [official site] in April was the kind of surprise I'd thought Big Video Games had become incapable of pulling off - someone always squeals. Content updates are less of a surprise, as that's sorta what Early Access is all about, but still just as welcome.
Five new cars are now squealing around an all-tarmac German track, offering a different style of race.
Version 0.5 (also going by the fancier name Tarmac Terrors) launched on Steam yesterday, bringing those new bits and a fair chunk of fixes and improvements. Check the changelog for the rundown on all that. As for the 12 new rally stages in Baumholder (ho ho!), Codies say:
"As a full Tarmac rally, Germany feels completely different to the other stages currently available in DiRT Rally and requires a different mindset to Greece, Wales or Monte Carlo. Stages are wider but conquering them is about fast sprints and picking braking point into junctions, with tight turns and chicanes through bails testing players' concentration and skill."
With my knowledge of cars, I cannot dispute any of that.
Dirt Rally is £25.99 on Steam Early Access for Windows. Codies plan to issue monthly content updates leading up to a proper launch at the end of the year, with the price increasing along the way.