Dishonored 2 will add New Game+ mode
New difficulty options too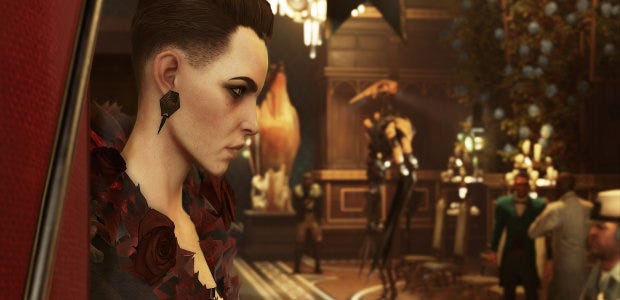 Arkane Studios are still working on improving the technical side of Dishonored 2 [official site] but that's not all. December will bring a free content update including a New Game+ and custom difficulty settings, for folks who fancy more power or more challenge. Don't forget another performance patch will probably arrive this week.
Publishers Bethesda Softworks explained in a blog post on Friday:
"In a free update, Dishonored 2 will include a New Game + mode and new custom difficulty settings."
Yep, that's all they have to say for now. More details are promised "in the coming weeks".
New Game+, I'll explain for those not 'down with the lingo', usually means that after finishing the game you get to start over while keeping all the upgrades and whatnot you had at the end. Given how wild some of Dishonored 2's abilities get, it should be pretty fun/interesting to play through early sections with end-game powers.
Before then, update 1.2 is estimated to arrive some time this week, bringing more performance improvements and other fixes. While our Alec has struggled with performance on his computers, Adam got by just fine and will tell you it's a flipping great game.
[Disclosure: my flatmate/platonic life partner Cara Ellison (also a former RPS columnist) wrote a bit for Dishonored 2. We've played a bit together (on PS4) and have yet to reach anything where she cries "I wrote that!", though our progress was hindered by me insisting upon throwing glasses of whisky at people's faces.]