Dishonored Gets Comic & Novel Tie-Ins, First Due August
Bridge the gap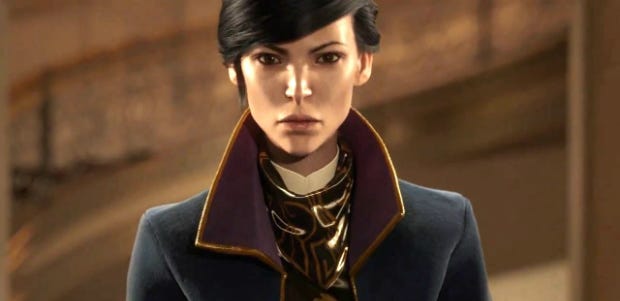 Dishonored 2 [official site] won't be with us until November, however that doesn't mean we can't catch up with supernatural assassins Corvo Attano and Emily Kaldwin before then. Bethesda have announced comic and novel tie-ins to launch this summer, see, set in the Dishonored universe and taking place between the events of the original and the incoming sequel. The first issue of the proposed four-part comic series kicks off in August.
While game number two takes place 15 years after the events of Dishonored, the comic series will visit Corvo 12 years after his first trip to Dunwall as he searches for an apprentice. Written by Gordon Rennie, with artwork from Andrea Olimpieri and Marcelo Maiolo, issue one will arrive on August 3, with two more in September and a concluding edition in October. The collection will then be pulled together in one graphic novel in time for Dishonored 2's November 11 release. The full run is as follows:
Issue 1 – August 3, 2016
Issue 2 – September 7, 2016
Issue 3 – September 28, 2016
Issue 4 – October 19, 2016
Graphic Novel Collection – November 29, 2016
And if that's not enough for you, a three-part novel series penned by Adam Christopher is set to run in September - the first of which is named Dishonored – The Corroded Man. This series "bridges the gap between the first and second game", say Bethesda, with books two and three continuing the story at some point in 2017.
We've not been fed an inordinate amount of information so far regarding Corvo and Emily Kaldwin's latest Dunwall adventure, however Bethesda say they'll show more at E3 in June. That said, if you're interested in learning a wee bit more about the game's new abilities, you should head over here.
Dishonored 2 is due for release on November 11. Until then, here's a glance at the comic's issue one front cover: