Classy Cards: Hand Of Fate DLC
Class-based dlc for spiffing card 'em up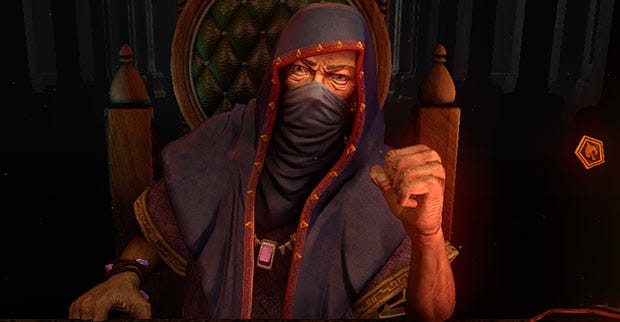 Hand of Fate's [official site] Wildcards DLC isn't a major expansion but it could be reason enough to revisit one of 2015's early surprises, or to shuffle the deck for the first time if you've never played. There are many ways to incorporate cards into a game - Hand of Fate deals 'em out and constructs adventures with them. There are cards representing monsters and flipping one of those leads to a short hack and slash session. There are cards representing items that alter skills or add buffs. There are cards representing events that test your luck. It's a beautifully crafted game with the year's second best narrator (Darkest Dungeon takes top spot there) and the DLC should increase replayability.
The Wildcards that give the DLC its name are nine Fate cards that function much like a character class. Each adds a modifier that will impact on your playstyle and also comes with its own set of cards forming a class-specific encounter chain. As mentioned above, there doesn't appear to be an enormous amount of new content but it might be enough to pull me back in for at least another couple of playthroughs.
Here's Alec on the base game:
It's lovely, it's appropriately dorky, and it understands that the appeal of board and card games comes from something far more tactile and tangible than the accruement or demolition of numbers. With its regular switching between the table and the battlefield, Hand of Fate blurs the lines between cards-as-combat and actual combat.
The Wildcards DLC is out now and costs £2.99.