Dontnod delay Vampyr into 2018
I vant to suck your- oh, hold on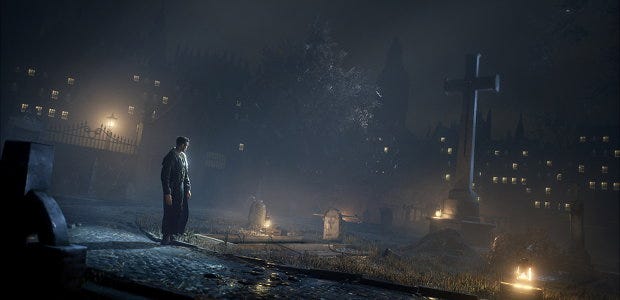 Bad news, bloodsuckers: Vampyr [official site] has been delayed. The Victorian undead RPG from Life Is Strange and Remember Me studio Dontnod Entertainment was due some time in November 2017 but unexpected trouble has set them back too far. Rather than rush it out, Dontnod will take their time and release Vampyr in spring 2018.
Dontnod CEO Oskar Guilbert explained in today's announcement:
"Delaying the release of a project you hold dear is always a tough decision. However, we believe that meeting a deadline should never compromise quality. We were still convinced just a few weeks ago that we would be able to release Vampyr this year. Unfortunately, a technical issue - now solved - has set our teams' schedule back at the end of the development.

"This delay allows us enough time for all the polishing and balancing phase, much needed for a game of Vampyr's scope, with its ambitious, semi-open world, its complex narrative and deep RPG mechanics that give players a real impact on the world."
Better late than wonky, yeah? I don't think I'll have played even half of 2017's great games by 2018 anyway.
Dontnod are also working on a new Life Is Strange game -- one separate from Deck Nine's ongoing prequel Before the Storm -- as well as a mysterious brand new "narrative adventure experience" for Bandai Namco.
If you were hoping to play Vampyr soon, hey slip on your crushed velvet frock coat and rewatch this hunk of E3 gameplay footage. Dwelling is what vampires are all about. Woe is you etc.