Mucky Foot's ER Tycoon: First Screen, Cancellation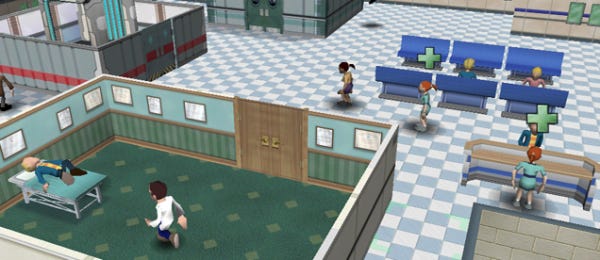 Since Jim and Alec can't post today due to ECM attack on RPS' Bath headquarters (apparently), it strikes me as a good time to get this out of the world. When I was chatting to the Mucky Foot guys for the retrospective feature I wrote about them at the Escapist, Guy Simmons forwarded me a grab of their prototype of ER Tycoon (Mucky Gary Carr being an architect of Theme Hospital, of course). The story of why it didn't happen is in the main article, but shots of games that never made it - in fact, were never even announced - are always sad things for me. Little snippets of alternative history...
Thanks to Guy for sharing. Of course, if there's any Devs who'd like to drag something from the vault, our doors are always open. Metaphorically, obv. Burgulars, stay clear.