Eurogamer Review - The Sims Medieval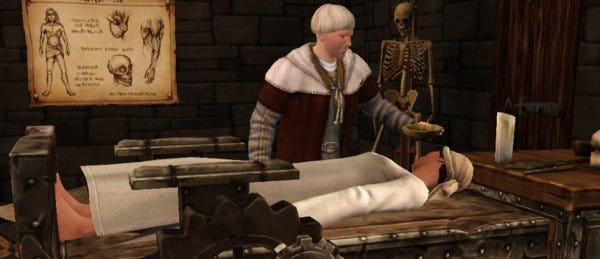 No idea whether The Sims Medieval is any good? I used to be like you. Except, you know, taller. And faster. Then I spent a whole weekend playing Medieval for Eurogamer, and as of today they've posted my review! It starts like this:
Here's the best thing I have to say about The Sims Medieval, and it's coming at you right this second like a fat child scudding down a water slide. The Sims Medieval is like nothing else I've ever played. It's not even like The Sims.
And then gradually gets a little more specific. It's a curious bit of game design, this one, and I think it has potential. Go read! Or just watch the lengthy launch trailer featuring him from Scrubs laughing way too hard after the jump. In the coming days I will, naturally, be recreating all of RPS as Heroes within Medieval and seeing what happens.