Eve Online: Incursion (Part 2) Is Live!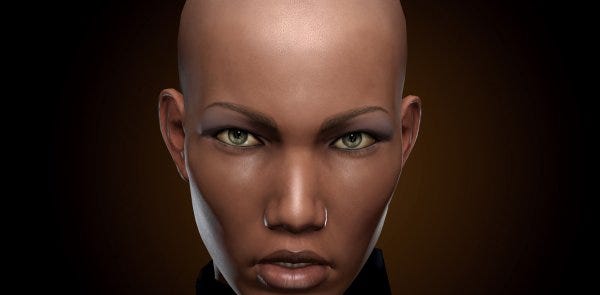 The new update for Eve Online went up yesterday - the second part of Incursion, as I understand it - and it's being celebrated with extended subs for those people who bought into the game during the launch of the first part of the game. This update also features lashings of new stuff, including the new character creator (above) for making the lumpy Eve character faces all pretty and stuff. (Although I suspect I would still make my bald old Amarrian into a bald old Amarrian.) Below I've posted a video in which CCP talk about "Beautification And Graphics Updates."
Come on then. Hands up who is playing Eve? Make me jealous.