Eve Online's Odyssey Is A Bit 2001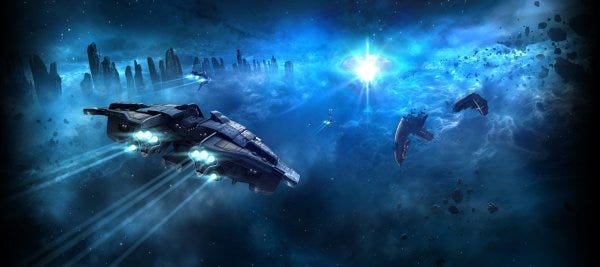 Tomorrow sees the arrival of the latest Eve Online update, called Odyssey (still down due to DDoS at the time of writing). There are some big changes in the expansion, including changes to scanning, exploration, and storyline missions. It will also rebalance the availability of ice, which will cause miners some grief, and allows limited dual character training, which will make everyone happy.
They've taken an interesting approach with the features video, which you can see below.


Thanks, Gamespot! I am only thanking Gamespot because CCP disabled embedding on their own video. Why? Why.