Eve Tenth Anniversary 'Origins' Video Is Nebulous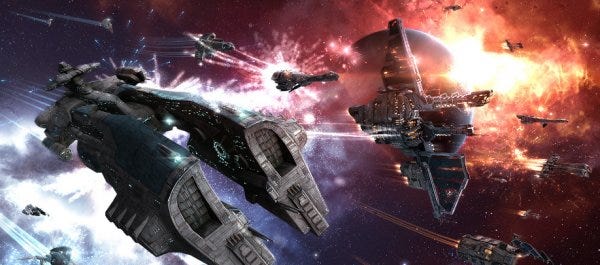 With Eve's consolebox tie-in Dust 514 appearing soon - and persistently defying sense with its failure to appear on PC (I give it six months before a PC announcement) - as well as the tenth anniversary of the game looming, CCP have started ramping up Eve things. One such promotional moment is a new video (below) which charts the origin on the Eve universe, as well as its future. It's fascinating to see the game poised to expand into other dimensions of play, and it certainly has covered some distance in that decade.
Makes you wonder if it really could make it another ten.