Eve's Latest Explains The Awakening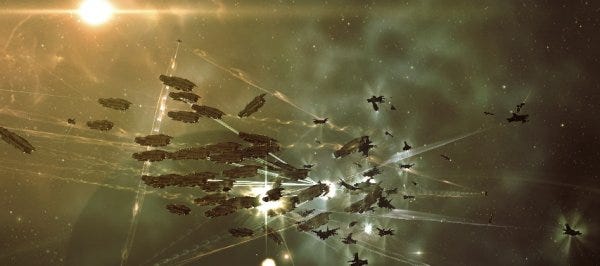 CCP might have sacked a bunch of their Eve Online staff, but they can still make a decent trailer, which they've just done to do a bit of promotion for the game. It has some woman with space hair explaining a newly cloned up pilot what lies ahead of them. Still nothing on the Butterfly Effect trailer (which I've also linked below) which I think is the only video CCP managed to create that came close to explaining what they are trying to do with the game.
If these glitzy marketing materials have done their work and fixed a tractor beam to your interest, then why not find some actual Eve players to play with? You won't want to go in alone.