Twice Removed: King's Bounty Crossworlds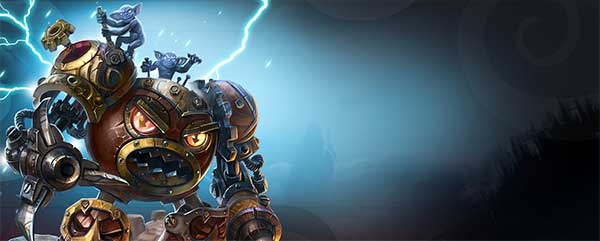 Any day with more King's Bounty in it is a good day. There's no sign yet of a proper sequel to what was one of the best PC games of 2008, but we have had an expansion pack in sequel's clothing, in the form of 2009's sprawling but slightly underwhelming expandalone Armored Princess. Now that is getting its own expansion, Crossworlds. There's only one possible name for it. It's an expandapandalone.
And, peering at its content, there is a good chance Crossworlds could inflate AP into the game it should have been...
New spells'n'monsters'n'quest'n'you know how it works. Standing much taller than the inevitable (but welcome) campaign extension is a game editor. Not sure of its scale as yet, but an opportunity to create bespoke KB adventures is enormously welcome. Carefully-made weirdo deathtraps, combative puzzles of a sort, could well give KB the life and community it sorely deserves.
On top of that are two extra campaigns which seem to offer instant challenge, a much-needed alternative to replaying the sometimes long-winded roaming of the main game. The mode that's a chain of boss battles sounds particularly appealing, given just how far to town KB traditionally goes with its boss design.
All sounding splendid, even if I did have my heart set on King's Bounty 2. The expansion is due later this year, by the way. Finer details are in the press release below, and I'll have more for you about Crossworlds very soon. In fact, I'm off to Prague at stupid o'clock tomorrow to gaze upon 1C's line-up for the rest of year, so hopefully I'll snag some hands-on time with Crossworlds there.
MOSCOW, Russia — May 24, 2010 — Leading Eastern and Central European publisher 1C Company and Katauri Interactive today announced the development of King's Bounty: Crossworlds, a stand-alone expansion to the award-winning King's Bounty: Armored Princess.

The expansion features two new campaigns and a massive expansion to King's Bounty: Armored Princess, dozens of new quests, new items, spells and creatures. Fans of the King's Bounty series will be thrilled to see their requests were answered as King's Bounty: Crossworlds will also include a full-scale game editor. As in the multi-award winning 1st game, the player has many options to battle both new and old enemies. Various new skills and abilities, as well as a flying steed, will help to overcome the hordes attacking the kingdom. The Princess is also accompanied by her tamed dragon, at the very beginning it is small, but its abilities develop steadily until it becomes an incredible ally. The dragon will do its best to protect the Princess during the battles, starting with simple attacks and finishing with fire breathing and volcano summoning.

King's Bounty: Crossworlds features:

· 2 brand new campaigns (Champion of the Arena with boss battles in a gladiatorial tournament and Defender of the Crown with battles in unique tactical arenas with a random selection of enemies and allies).

· Massive expansion of the original King's Bounty: Armored Princess - Orcs on the March, featuring new units, spells and quests.

· New creatures to slay or use in combat.

· 70 new items, 8 new item sets, including one for the pet dragon and 3 component artifacts.

· 7 new quests allow players to continue their journey.

· 50 new abilities and skills.

· 13 new spells.

· Game Editor for King's Bounty: Armored Princess.

The King's Bounty series are adventure games with tactical turn-based battles and RPG elements unfolding in a rich fantasy world. The character and their army of companions travel across a huge continent, visiting dozens of different locations all connected to each other. Communicating with NPCs, collecting resources and recruiting an army the player will control their character in real-time mode, while all battles take place in classic turn-based mode with a strong emphasis on tactical elements. King's Bounty: Crossworlds release is scheduled for
Q3 2010. More information about the game can be found at www.kings-bounty.com