Failbetter Co-Founder Alexis Kennedy To Leave Studio
Farewell Failbetter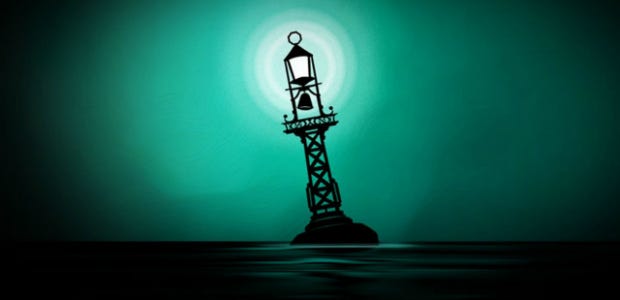 If I've one regret with regards to games I've let slip through my fingers over the years, it's Failbetter Games' Fallen London. I'm told its mysterious world, its lovingly illustrated interface, and its quirky character ensemble is rather wonderful; yet this is exactly how I feel about last year's follow up Sunless Sea [official site]. Not only did the latter bag a place on our list of best RPGs, we singled it out for bestest best words of 2014 - testament to Failbetter's storytelling prowess.
Which is why it's a surprise to learn today that their creative director Alexis Kennedy is parting ways with the studio he co-founded seven years ago.
Taking to a blog post on Failbetter's site, Kennedy spoke of how proud he is of his studio's rise to success since forming in 2009, and the impact they've had on the games industry. Yet it seems the day-to-day running of a company has left him unable to pursue the creative side of the trade quite as much as he'd like. Here's what he said:
"We've built something that's changed the world, ever so slightly. But it's been seven years in one place, and I'm too busy running the company to do enough of the creative work I love. So, rather to my own surprise, once I've finished off one last project, I'm leaving.

"Failbetter is in an excellent place, and delights in an excellent team. Everything will be the same except that it will also be different. All of you are going to have a great time. Me, I'll be walking the earth like Jules in Pulp Fiction walking the earth like Caine in Kung Fu. Oh all right I mean I'll hang out my shingle as a freelancer. I have the entrepreneur's bug and I'll probably found another studio eventually, but I want to learn as much as I can from as many different kinds of project as I can, first."
A few years back, Adam spoke at length to both Alexis Kennedy and fellow Failbetter co-founder Paul Arendt, which is a really interesting interview and one well worth revisiting. I also really enjoyed Kennedy's musings about what videogames might be like if D&D hadn't become popular over on Eurogamer last year.
Anyway, best of luck Mr Kennedy and all the best wherever your next move takes you. I think I'll mark the end of your seven years at Failbetter by finally delving into Fallen London.