Final Fantasy XV cancels most DLC, director quits Square Enix
No new story DLC for Aranea, Lunafreya, and Noctis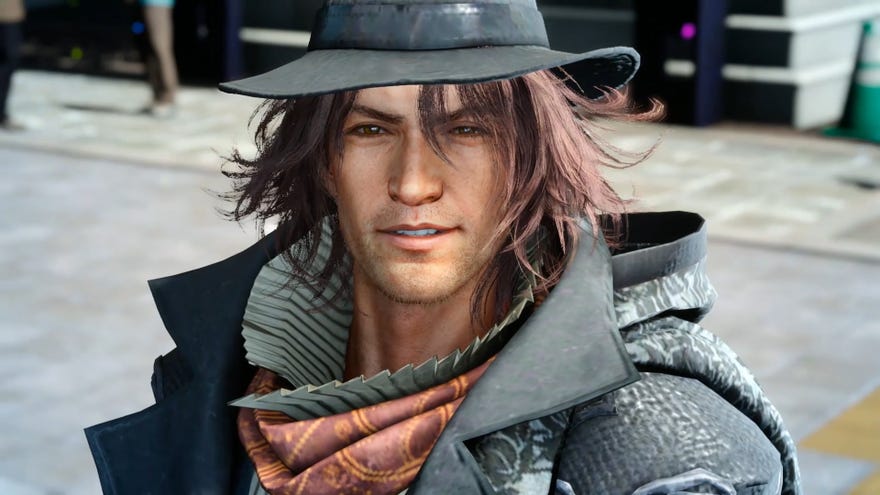 The saga of Final Fantasy XV will cut off abruptly, as Square Enix last night announced they've cancelled three of its four upcoming story DLCs. FFXV director Hajime Tabata has left the company too, planning to start his own company for his own project. So... that's about the end of that. The DLC story episode starring antagonist Ardyn is still coming, as are more of the multiplayer Comrades and some FFXIV crossover gubbins, but the DLCs focused on Aranea, Lunafreya, and Noctis are in the bin.
FFXV global brand director Akio Ofuji said in the video presentation that "the company has made an important directional change, and the decision has been made to re-examine these projects." He explained that Luminous Productions, the Square Enix studio built in 2018 from the core of the FFXV team to support the game as well as make new games, will focus on the new. Squeenix expand elsewhere that they "decided to focus [Luminous's] development efforts on large-scale, high-quality AAA game titles, which best leverages [their] strengths."
Ofuji said that "the desire is to deliver this new AAA experience to everyone even a day sooner," so they're cutting their FFXV DLC plans short. I wouldn't hold out much hope for plans to expand FFXV's mod tools either.
Episode Ardyn producer Yuji Shinoda did add that while the other three episodes of the second season won't come as DLC, "we still hope to deliver something that showcases what type of story we were aiming to deliver in some way, shape, or form."
With FFXV now winding up prematurely, it seems Hajime Tabata is striking out on his own. Squeenix announced his departure in the same presentation, with Ofuji reading a letter from him.
"In regards to my next endeavours and near future, I have a project that I truly wish to solidify as my next challenge after FFXV," Tabata wrote. "For that reason, I have decided to leave my current position and start my own business in order to achieve my goal."
Godspeed.
It's not all over quite yet, with Episode Ardyn due to launch in spring 2019 and more bits and bobs coming before then. Look, Ardyn:
A new quest crossing over with Final Fantasy XIV is coming on December 13th (or the 12th in North America). Noctis and the laaads will meet the catgirl Y'jhimei and duff up Garuda, a birdy boss from the MMORPG. Like so:
More stuff... PC will not see the standalone version of FFXV's multiplayer expansion, Comrades, but consoles still will. PC will still get new content, mind, in new bosses, weapons, and costumes. That's also due on December 13th.
That's yer lot.