Forza 7 demo screeches onto Windows 10
Parp parp!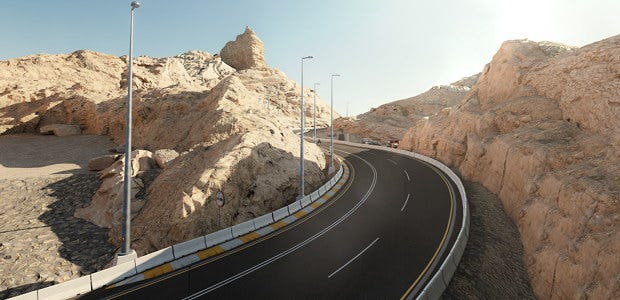 Parp parp! A demo for Forza Motorsport 7 [official site] is waiting outside, inviting us to pootle around three tracks for free. The full game will launch in October but the demo is here early, packing three tracks, three cars, and some dramatic weather conditions. The demo is available through Microsoft's Store and yup, it does require Windows 10.
What's in the demo? The blurb explains:
"The demo features three unique racing experiences in Forza Motorsport 7, showcasing the depth and breadth of the experiences available in the game. Drive the Forza Motorsport 7 cover car – the Porsche 911 GT2 RS – to the brand-new Dubai circuit and experience the thrill of navigating the Jebel Hafeet Pass, one of the most famous driving roads in the world. Or, pilot the massive Mercedes-Benz Tankpool racing truck to victory at the high-speed Mugello circuit in Italy.

"For drivers who want the ultimate test, the Nissan NISMO GT-R LM is available for a race at the Nürburgring Grand Prix circuit. Here, fans will be challenged to handle the 'Ring's complex corners and elevation changes, while also tackling the dynamic track conditions that will make racing in Forza Motorsport 7 so breathtaking. Racing through rainstorms laced with thunder and lightning make for a visual showcase and for a challenge like no other – where dynamic puddles grow and shrink with the intensity of the rain."
Having watched Christine again last night (and always having Top Gear in mind), this copy does mostly make me think of people all aquiver longing to caress Tuscan leather interiors and tongue tailpipes. Remember to honk if you're horny.
Forza Motorsport 7 is due to launch on October 7th. It's made by Turn 10 Studios and published by Microsoft.