Future Imperfect: Ubi Working On Ghost Recon Issues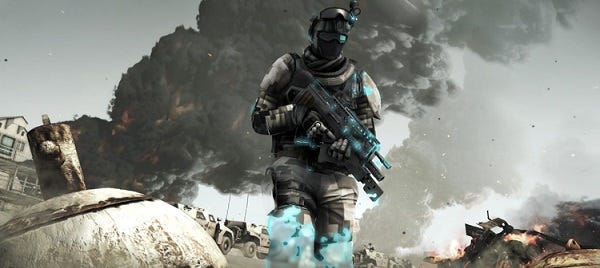 When some players report that keyboard and mouse don't work with their PC game, you know you've got a problem. And that's only the beginning of a laundry list of issues leaving players feeling rather haunted by Tom Clancy's Ghosts. While some players are reporting mostly functional experiences, others have found themselves plagued by unadjustable resolutions, framerate caps, chugging performance, crippling server connection problems, and show-stopping crashes. But, at the very least, Ubisoft is officially on the case.
"The team is working agressively to correct any issues as soon as possible," a Ubisoft rep wrote in an irate, now-closed forum thread. He then pointed players to individual threads for each specific issue, wherein Ubisoft notes that "multiple updates" are on the way. For now, though, the threads note that Ubisoft's working on fixes for everything from a lack of SLI support to low-quality textures to compatibility with Nvidia GTX 570 cards to unreliable connections to Windows XP functionality to... well, this list goes on. And on. And on.
A surgical strike of patches will drop at some point, but there's currently no timeframe for their arrival. In the meantime, players have been reporting that the currently available 1.1 and 1.2 patches create even more trouble, so probably steer clear of those.
This is, of course, not the first time a Ubisoft PC port's turned up late to the party and started retching on everybody's shoes. Here's hoping, however, that the publisher gets this straightened out once and for all. I mean, with major PC-exclusives like Ghost Recon Online and ShootMania, even it's admitting that our infinitely malleable platform of choice matters. But, even assuming that glowy neon duo ends up pristinely glitch-free, they'll be tough sells if Ubisoft keeps running its own name through the mud.