So This Is Garry's Mod In Space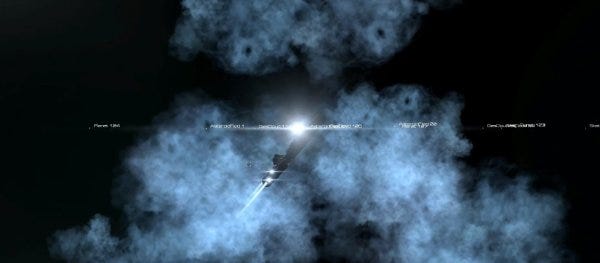 Craig send me the video below with the line "this is Garry's Mod". After looking at it for a bit, I realised I didn't understand what that meant, because it looked a lot more like Eve Online. So I browsed my way over to Facepunch for an explanation: "Devinity has been in development for a long time, going through many massive updates and overhauls, so much that you would barely be able to tell the new and old versions used to be the same gamemode. It is a unique combination of gameplay elements from games such as EVE: online and Freelancer, but with many of our own elements added in, further enhancing the player experience."
Okay! So that means...? Spaceships, space battles, planets, NPC missions, NPC space pirates, asteroid fields, all in a game mode for Garry's Mod. Clever stuff. Videos below.