Get up to 3 free games when you spend £12 / $15 in GOG's Weekly Sale
Buy games, get free games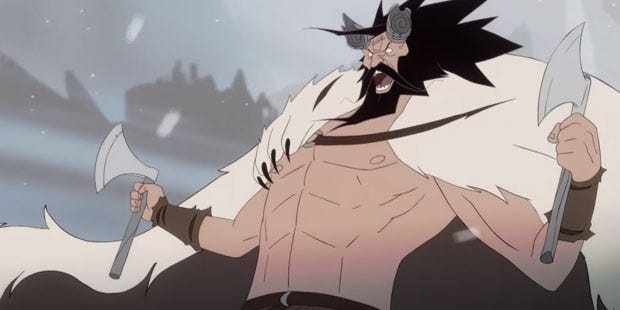 This week, GOG is offering up a trio of free games when you spend $5, $10, and $15 in its Weekly Sale range. You'll get to pick which game you want when you hit each tier and the codes will be sent out via email next week. The games up for free are Kyn, Tropico Reloaded and Breach & Clear: Deadline Rebirth, and the Weekly Sale features some pretty good discounts on some pretty nice games, including The Banner Saga 1 & 2, Dungeons 2, and Urban Empire.
The Banner Saga and its sequel are probably the standout of the bunch. Here's what Steven Messner said in our Banner Saga 2 review:
The Banner Saga 2 is much better than the first one. But just as much as the heroes struggle to reconcile their place in a dying world, so too does The Banner Saga 2 sometimes struggle to reconcile its different parts. It's still flawed, beautiful, and most of all, memorable.
And here are some of the games and prices from the range:
Antihero for £8.99 / $11.24 / €11.29
Armikrog for £1.79 / $2.49 / €2.49
The Banner Saga for £3.89 / $4.99 / €4.29
The Banner Saga 2 for £7.49 / $9.99 / €9.99
Guild of Dungeoneering for £2.79 / $3.74 / €3.79
Diluvion for £7.49 / $9.99 / €9.99
Hard Reset Redux for £3.79 / $4.99 / €4.99
Hard West for £3.79 / $4.99 / €4.99
Pathologic Classic HD for £2.49 / $3.24 / €3.29
Crookz The Big Heist for £3.79 / $4.99 / €4.99
Dungeons 2 for £4.99 / $5.99 / €5.99
Grand Ages: Medieval for £4.99 / $5.99 / €5.99
Omerta: City of Gangsters Gold Edition for £4.69 / $5.99 / €5.09
Urban Empire for £17.49 / $19.99 / €22.49
Tropico 5 for £4.74 / $6.24 / €5.79
Wings! Remastered Edition for £1.79 / $2.49 / €2.49