GTA4: Something To Marvel At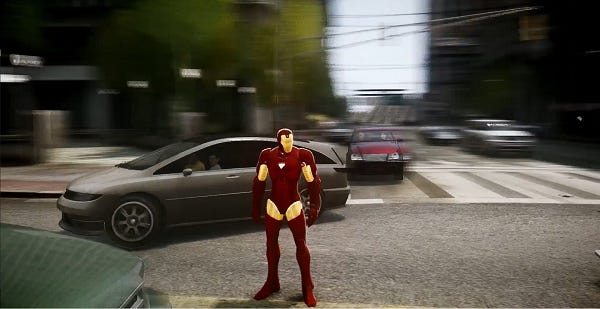 Mods! They let people cleverer than I add things to games that the original developers never even dreamed of. Take this (beta) playable Iron Man mod for GTA4, for example. The model has been taken from Marvel vs Capcom 3, and cleverly shoved into Liberty City. Paired up with iCEnhancer mod for extra pretties, and a Superman mod for Supermanification, you've got an attempt at an Iron Man game that already looks more fun than Sega's recent officially licensed efforts:

I hope the mod dev has lasers and super strength on the list of planned features. Download links in the Youtube description here.
Also joining in on the fun is Captain America:

And currently unreleased is Deadpool:

Head over to IH1Vltg3I's Youtube Channel for more videos of these mods in action, and huge respect and love to all the mod developers who did anything to contribute to these videos.