Guild Wars 2 announcing second expansion next week
How mysterious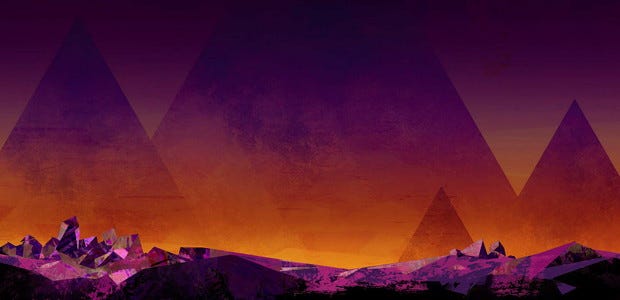 Almost five years since Guild Wars 2 [official site] launched and two years since the MMORPG's first expansion kicked off, developers Arenanet are winding up a second. They've announced plans to announce the second GW2 expansion on August 1st. Yes, this is one of those irksome announcements of announcements but we have our own local Guild Wars mob in Rock, Paper, Signet so this is, as the youths say, "pertinent to our interests."
As ArenaNet detail, the announcement will be livestreamed on Twitch and YouTube. The announcement will come at 5pm (9am Pacific) on Tuesday, August 1st.
A chain of supposed leaks over months have suggested that the expansion might be off to the Crystal Desert and areas from the first game's Nightfall expansion. Those pics also showed raptor mounts. But they aren't verified, and could've been from anything, or could've been from an abandoned version, or... don't take 'em as gospel, yeah?
What would you like from the second expansion, gang? I'd mostly stopped playing Guild Wars by the time Nightfall came out so I would like to see its North African lands rendered in swish modern sequel-o-vision.
Oh, and if you've not played Guild Wars 2 at all, do know that it is free to play the base game these days.