Have You Played... Warcraft III?
mystical politicking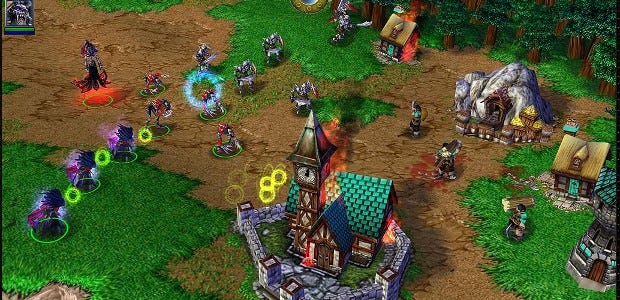 Have You Played? is an endless stream of game retrospectives. One a day, every day of the year, perhaps for all time.
It was a killer twist, wasn't it?
I mean yeah, it was basically the exact same twist as with Kerrigan in Starcraft, but Warcraft had always seemed so straight up until that point. Transforming its traditional human hero, very much cast from the Arthurian mould, into a Big Bad undead villain who scourged shires was something I didn't see coming, and it suddenly switched the game from slightly bland heroics into something more Machiavellian and unpredictable. Of course, it also lay the groundwork for World of Warcraft, a game in which every faction could be the heroes, all perspectives were treated as mostly equal, and mystical politicking was all.
Of course, W3 was also the last time that Blizzard put out a truly campaign-led real-time strategy game. The focus has been very much multiplayer since then, even though the various Starcraft IIs bore no shortage of preposterously sombre and ornate cutscenes. I do miss the less chest-thumping Blizzard of yore, and, if I am to be honest about When This Were All Fields mentality, a time when just playing the game, rather than ranks and unlocks, was all we needed.