Hearthstone Patch Heralds Expansion With Rebalancing
Tweaking the meta!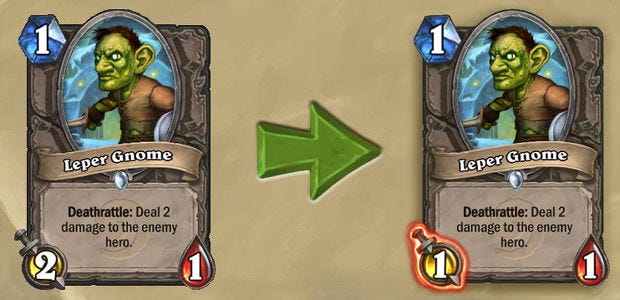 Hearthstone [official site] will this week get its third expansion, Whispers of the Old Gods, but big changes beyond 134 new cards are already here. Patch 5.0.0 launched over the weekend, updating Blizzard's free-to-play card game with a heap of balance changes and preparing for the new 'Standard' format which only allows cards from a smaller pool. Also, Blizzard have now revealed all of Whispers of the Old Gods' new cards. They've been busy, that lot.
Lllet's see. Balance changes first! This blog post details the changes now in effect and the reasons behind them, including rebalancing key Druid cards, powerful netural minions, and Silence and minion-killing cards. If you no longer want any cards hit by this rebalancing, hey, for "a limited time" Blizzard are letting folks disenchant them for their full dust value. "We focused on Basic and Classic cards because those sets will form the foundation of both formats for years to come," Blizzard explain.
Ah, yes, the new format. Standard will allow only some of Heathstone's cards - the basic set plus any released in the current and previous calendar year. Right now, that means no cards from Curse of Naxxramas or Goblins vs Gnomes. It should lead to an interesting, lively metagame where some decks might disappear outright with each rotation and new sets can make a bigger impact. Standard should also let new players jump in faster, as there are fewer cards for decks to draw from.
The old 'use any and every card' sort of Hearthstone will still be around, mind, under the name Wild format.
Magic: The Gathering (and many other card games, I'm sure) has a Standard format, and in my time it was always interesting when things change. It might be a bit less lively in Hearthstone, where releases aren't quite as swift, but hey, it should always bring a few wild weeks before everyone switches to copying new decks.
Standard is due to launch alongside Whispers of the Old Gods, which is Tuesday on American servers but Wednesday for Europe and Asia. Here, card listing to see what's coming.