Hello New Deus Ex Human Revolution Gallery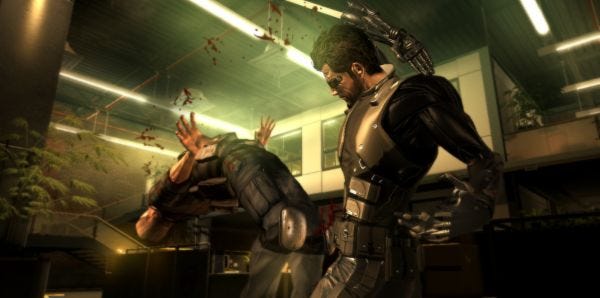 There are some new pictures of what Deus Ex: Human Revolution looks like. Some are good. Some are some of the worst screenshots ever taken. Want to look at them? Follow our handy 15 step guide:
1) Click on pictures
2) Develop eyes
...
13) Carefully dispose of acid
14) Remove bandages
15) Look at the images
Make sure to have a read of our interview with the director and lead writer on the game. Because it's good.