Server issues for Hitman as Elusive Target 20 arrives
Servers save lives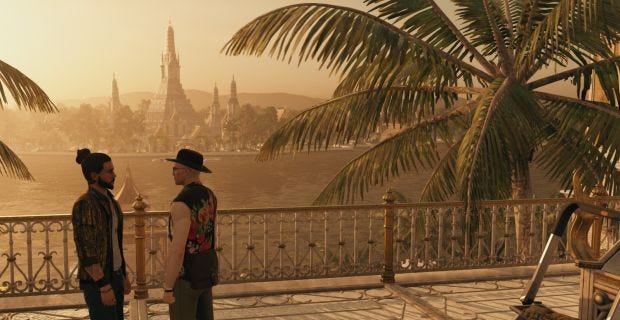 UPDATE: I'm still getting the error message but according to the official Hitfolk the issues *should* be subsiding. Good news for pretty much everyone except The Warlord, I guess.
Looks like those of you seeking to hunt down the latest elusive target in Hitman [official site] will have to sit tight for a bit as Valve and the devs work on fixing problems PC users are having connecting to servers.
According to Hitman's official Twitter account:
"We're aware of issues currently affecting our PC players, which appear to be widespread across Steam and cannot be 'fixed' on our end."
To that end they have offered a more recent update noting:
"We're working with Valve & are moving towards a solution to this. We appreciate your patience, especially with an ET live."
I just tried to load Hitman on my own PC as it seems to have tried to download an update earlier today but I'm just getting an error message when I do saying "An error occurred while updating Hitman (content still encrypted)."
As the elusive targets are time-limited events, a fair few players are already calling for this one to be extended in order to make up for the missed opportunities. I think there's a costume reward on the line - the "Casual Suit with Gloves". It's also involved in progress towards unlocking a "Winter Suit"
I feel a bit sorry for the elusive target in all this, to be honest. I mean, maybe this is just the universe's way of saying some people aren't meant to be assassinated.