Homefront 2 To Be Developed By Crytek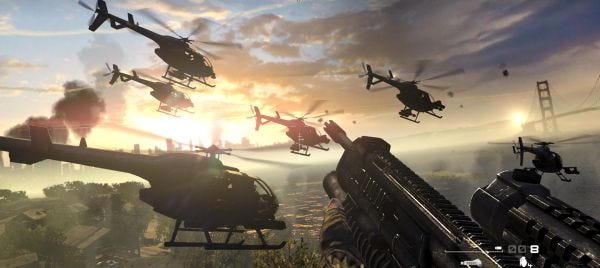 Having closed down Homefront developers, Kaos Studios, earlier this year, THQ have had to look elsewhere to create a sequel for the massively disappointing shooter. They seem to be going straight to the top. It has just been announced that the publishers are partnering with Crysis creators, Crytek, for the project. The company, currently rumoured to be working on Timesplitters 4, and certainly developing a 360 exclusive, Ryse, for Microsoft, is certainly diverging away from its previous EA-only development. And with multiple studios and presumably Crysis 3 a good way off, it makes sense for them to be picking up work like this.
But Homefront? Perhaps. When the game was revealed it looked like it was going to be incredible, and certain heavily influenced by Crysis. Sadly the result was an extremely dull shooter that offered almost nothing original. But perhaps Crytek are the right people to breathe life into the idea of a band of resistance fighters in a Korean-occupied United States.
Statements from both sides show no admittance that Homefront had been a disappointment. THQ says,
"Homefront's unique setting and storyline captivated gamers the world over. With Crytek's industry leading technology and legendary experience in the FPS genre, we're supremely confident that the next Homefront will deliver that AAA-quality experience that players demand."
And Crytek's boss, Cevat Yerli, fawns,
"We see Homefront as a really strong universe that has a lot of potential and that has been expertly created and marketed by THQ."
He does then offer a few lines that the more cynical mind could read as slightly loaded.
"We believe that bringing our level of quality, creativity and production values to the next Homefront title, creates an opportunity for both THQ and Crytek to deliver a truly blockbuster game. It's really important to us that THQ has the faith in giving us a lot of creative freedom over one of its most important properties to allow us to bring the Homefront world to life in a new and innovative way."
In other words, perhaps, "Leave us alone to get on with it."
It's a long way off yet. Set to be released in THQ's fiscal year 2014, that likely means it'll have at least its initial release date set for late 2013.