Hook, Line And Sprinter: SpeedRunners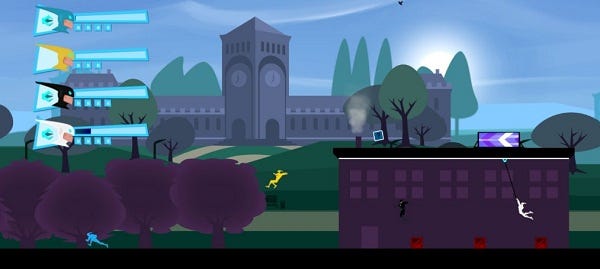 SpeedRunners is not a Flash game, even though it contains incredibly fast men wearing daft costumes and is due to emerge from the publishing desk of TinyBuild Games, who were responsible for No Time To Explain, which actually was a Flash game. Although TinyBuild have accepted publishing duties, SpeedRunners is the creation of DoubleDutch Games and was originally a free web game, before becoming an XBLA release, with added multiplayer. An updated version is now coming to Steam, with extra singleplayer content, a focus on multiple characters, and online as well as local multiplayer. Race your friends, swing from grappling hooks. Crash into plantpots and fall flat on your face. Video below.
As the trailer says, SpeedRunners is 'coming soon'.