Hotline Miami 2 Playable At Rezzed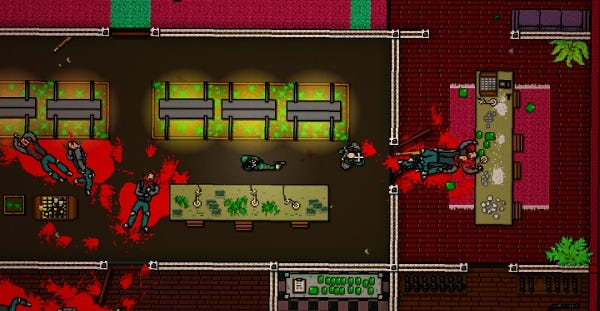 Sorry, sorry - one last announcement for our PC gaming show this weekend: Hotline Miami 2 - which we revealed earlier today - will be playable on the show floor.
Also playable: Total War: Rome II, Space Hulk, Sir, You Are Being Hunted, Splinter Cell: Blacklist, Gone Home, Redshirt, Caribbean!, Democracy 3, Gun Monkeys, and much more. You should come along.