I Am Setsuna's Wintery Trailer Gives Me Chills
Ooh that's nice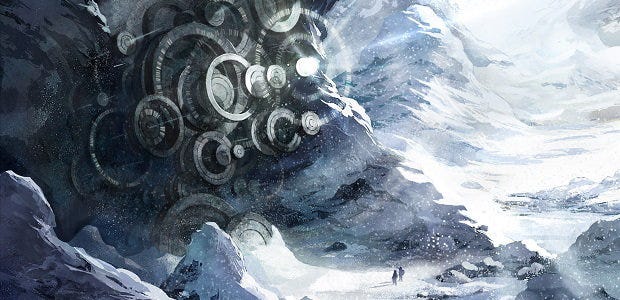 Square Enix is getting back to their '90s JRPG roots with I Am Setsuna [official site], and its latest trailer is a somber look into the frozen world where a young girl has to make a pretty terrible sacrifice.
Due out on July 19, I Am Setsuna looks like a thoroughly nostalgic romp through the Japanese role-playing games of yesteryear with a battle system "inspired by the timeless JRPG classic, Chrono Trigger." The story revolves around a young girl, Setsuna, who is chosen to be a sacrifice to a "fiend" in order to appease it, and chronicles that journey as she sets out to become a martyr. That's bleak.
I Am Setsuna was unveiled at last year's E3 during Square Enix's press conference as the first project from Tokyo RPG Factory. It was an intriguing announcement, but at the time was only accompanied by some pretty concept art so half of the planet 'ooo-ed' and 'ahh-ed' and then promptly forgot it ever existed.
But with this trailer, which dives deeper into the tragic tale surrounding the game's protagonist, I Am Setsuna is going to be constantly on my mind over the coming month. If it can truly be a "classic RPG for modern times" — well, we're in short supply of those at the moment.
There's been a bit of a renaissance of JRPGs coming to Steam recently, but many of them are just ports games. Getting a new game cognizant of what made JRPGs so fantastic to begin with has me really excited — I just hope the story doesn't trip over into the realm of melodrama, the trailer certainly seems like it could. Fingers Crossed!
I am Setsuna will be available through Steam for £29.99/35,99€/$39.99. It's already been released in Japan, so if you absolutely cannot wait you can spoil the first 90 minutes in this video below.