Her Story Wins Big At IGF Awards
IGF Awards 2016 winners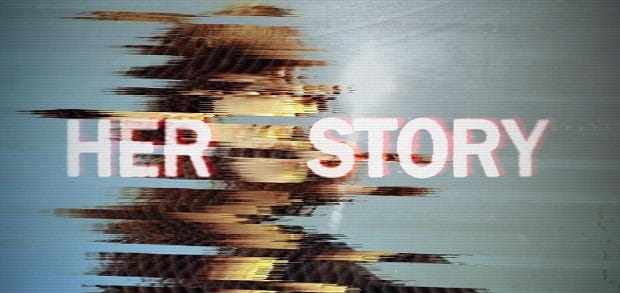 The 18th Annual Independent Games Festival Awards have just wrapped up, with the 16th Annual Game Developers Choice Awards to follow shortly. I was at the ceremony, which took place in a preposterously large ballroom within the conference centre in San Francisco. You can find a full list of the winners, nominees and my thoughts on the outcome below.
Seumas McNally Grand Prize
Darkest Dungeon
Her Story - WINNER
Keep Talking and Nobody Explodes
Mini Metro
SUPERHOT
UNDERTALE
Six excellent nominees and they're a varied bunch as well. I adore Her Story so no arguments from me. It's a smart and unusual game from a fascinating designer.
Excellence in Visual Art
Armello
Darkest Dungeon
GNOG
Mini Metro
OXENFREE - WINNER
PANORAMICAL
I love Mini Metro's minimalism but OXENFREE is a very handsome game.
Excellence in Design
Her Story
Infinifactory
Keep Talking and Nobody Explodes - WINNER
Kingdom
Mini Metro
SUPERHOT
I did not expect Keep Talking to win but I am absolutely delighted that it did. It's an incredibly clever game that is built around dialogue in a way that I generally associate with boardgames.
Excellence in Audio
Darkest Dungeon
Lumini
Mini Metro - WINNER
PANORAMICAL
That Dragon, Cancer
UNDERTALE
I was rooting for Darkest Dungeon because I wanted to hear the narrator's voice through these massive speakers. But Mini Metro's procedural sounds are gorgeous.
Excellence in Narrative
Black Closet
Her Story - WINNER
That Dragon, Cancer
The Beginner's Guide
The Magic Circle
UNDERTALE
No arguments from me, although UNDERTALE or The Beginner's Guide wouldn't have surprised me. Her Story is a game about playing with narrative structure in such a specific way that this makes a lot of sense.
Nuovo Award
Cibele - WINNER
Fantastic Contraption
Her Story
Keep Talking and Nobody Explodes
orchids to dusk
PANORAMICAL
Progress
The Beginner's Guide
If this hadn't been either Cibele or orchids to dusk I would have been surprised. Poor Her Story though. Only two.
Best Student Game
Ape Out
Beglitched - WINNER
Chambara
Circa Infinity
orchids to dusk
Pitfall Planet
I confess to ignorance aobut some of these but Beglitched looks SPECTACULAR.
Audience Award
UNDERTALE. It's only win. Judging by the crowd reaction in the room, it might have won several audience awards if the people here could have voted live tonight. Of course, the internet, which is an audience, has already decided that UNDERTALE is the best game ever.