Ken Levine "Winding Down Irrational Games", Lays Off Staff
15 staff to focus on new projects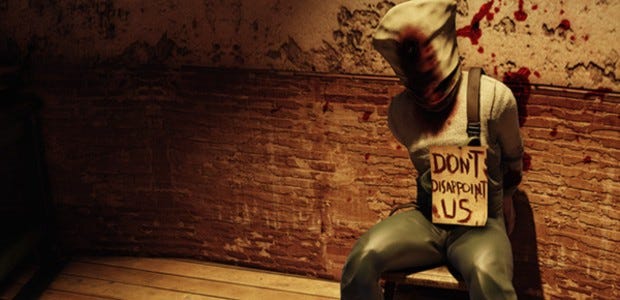 In a post on the Irrational Games website titled "A Message From Ken Levine", the BioShock creator announced that he's "winding down" Irrational Games. What does that mean? All but a core team of fifteen developers are being laid off, so that the remaining few can focus on new ideas, "a long period of design", and the idea of "replayable narrative".
This is a surprise.

Irrational are about to release Burial At Sea Episode Two, the final piece of BioShock Infinite DLC. It's not uncommon for teams to lay off staff members after finishing a large project, but given the success and long history of the company, it's a surprise to see such drastic change.
In the post, which is short and worth reading in full, Levine explains that a new project will be announced in due course. In the meantime, he's clear on the goal: "To make narrative-driven games for the core gamer that are highly replayable. To foster the most direct relationship with our fans possible, we will focus exclusively on content delivered digitally."
He also says that he initially thought the only way to pursue a project like that was to use a "classic startup model," but that Take-Two - Irrational Games parent company - convinced him that he should tackle the challenge while remaining at the publisher. That decision presumably is what led to Irrational Games being re-made, with fewer employees, "a flatter structure and a more direct relationship with gamers."
It also means no more BioShock games from Levine or Irrational: "I'm handing the reins of our creation, the BioShock universe, to 2K so our new venture can focus entirely on replayable narrative."
The idea of Levine and some experienced developers focusing on new, ambitious projects is undeniably exciting, but it's never good news when people are losing their livelihoods. It's especially painful to watch that happen to a team as successful as the one which made the BioShock series. Levine says that they're doing what they can to find those people new jobs - working with other other internal 2K teams, holding a recruitment day, giving people time to build their portfolios while remaining at the studio - but this is going to mean a lot of struggle for a lot of people.
It raises a lot of questions. Could Take Two have given Levine a new team, within the publisher, and left the staff at Irrational Games where they are? Even if Irrational Games needed to change its name again without Levine there, don't they now need someone to start work on producing future BioShock games without Levine at the helm? If Levine had decided to go independent, would all those people at Irrational Games still have a job, or was this the result of some broader corporate re-structuring at the publisher?
If you've got any first-hand information on the subject, you know how to reach us. In the meantime we'll reach out to Take Two to try to get answers to some of these. If you're a developer interested in hiring some of Irrational's former staff, please hop through to Ken Levine's post, which has contact details. If you're a former employee now on the look-out for work, someone friendly person has put together a big list of recruiting companies here.